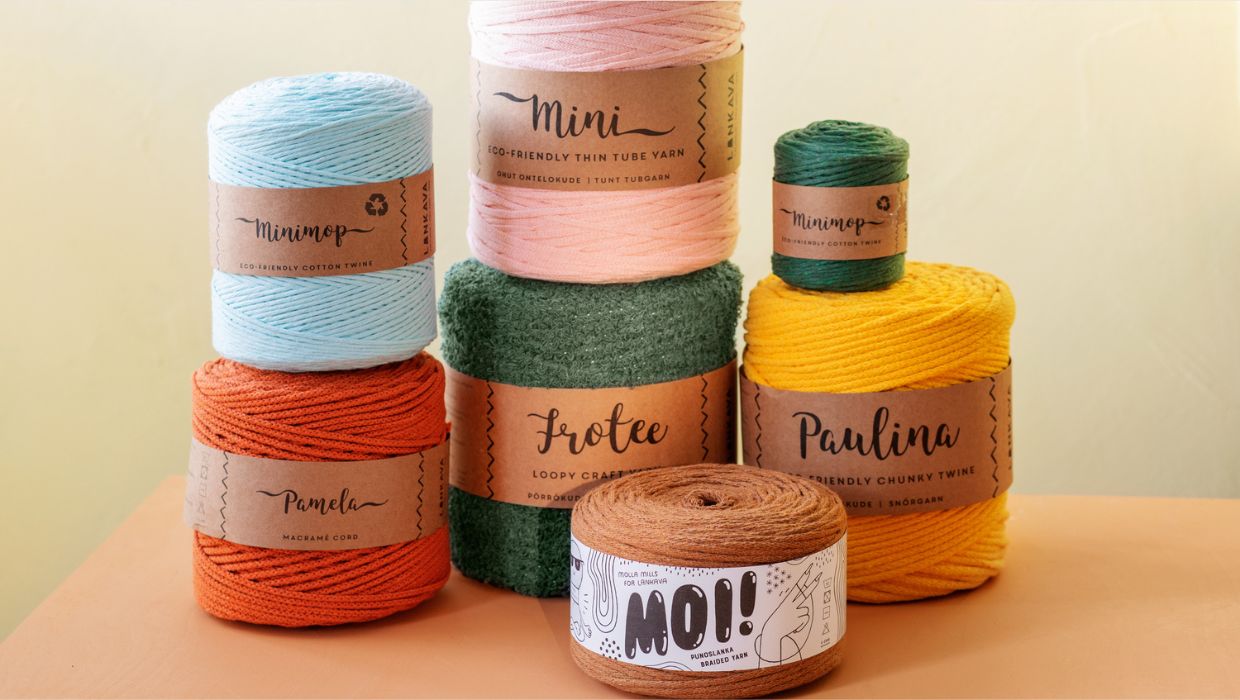 Create with Lankava yarns
Meet Lankava's expanding Eco-Cotton Yarn family made of upcycled cotton: yarns for macramé, modern crochet, weaving and chunky knits – all in wide selection of delicious colours! Create your own eco-friendly home decor items and accessories with these solid-quality yarns! The unique colours available are created without dyeing, simply by sorting the recycled material by colours and then mixed again to create all the lovely shades.
Lankava Eco-Cotton Yarns are colorful yarns for crochet, macramé, knitting and weaving. We produce these yarns for your favourite home decor craft projects: tube yarns for modern crochet, twines for macramé and Loopy Craft Yarn for adding a lovely looped texture to your project. All Lankava Eco-Cotton Yarns are made of upcycled cotton waste, a leftover material from textile factories. The yarns are produced by Lankava and are 100% made in EU. Solid-quality, wide colour palettes and eco-friendly aspects are in the core of these premium yarns. The delicious colors are created by mixing different shades of cotton waste – no dyeing is needed!