Lankava attends the 2023 H+H trade fair in Cologne
Lankava will be atteding the H+H International Trade Fair for Creative Handicraft and Hobby Supplies in Cologne, Germany on 31.03. - 02.04.2023. The fair will be held in the Cologne Exhibition Center and the fair will be open to visitors on Friday to Saturday 9:00 a.m. to 6:00 p.m and on Sunday 9:00 a.m. to 5:00 p.m. Lankava's stand is located in hall 11.1 in booth D-041.
We welcome you to the H+H trade fair!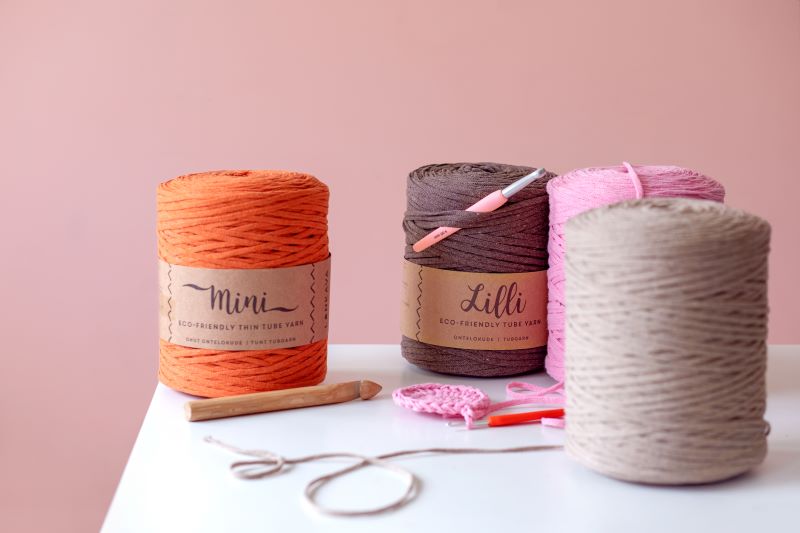 Lankava celebrates 95th anniversary
For yarn house Lankava, the year 2020 is a year of celebration, because the company is turning 95 years old. Founded back in 1925 by industrious handicrafter Lyyli Karppinen, the family company is led today by Lyyli's descendants in 3rd generation.
Lankava was founded 95 years ago 1925 by an industrious weaver Lyyli Karppinen, who had the idea of uniting Finnish design with the high-quality hand-weaving skills of Southern Ostrobothnia area. The company started to design and hand-weave high-quality fabrics and textiles in the small town of Kauhava in Southern Ostrobothnia, Finland.
Creative & colourful source of craft yarns and inspiration
Today the family company is continuing Lyyli's legacy already in 3rd generation. Lankava is well known in Finland for its colourful yarn selection and delightful patterns. The patterns are designed by talented Finnish designers and the long-term collaboration with creatives has made Lankava yarns and the brand desirable also among crafters world-wide. Today the yarns are sold worldwide. We want to share our heritage by providing high-quality Lankava yarn collection combined with delightful patterns and fresh Nordic design. Patterns for crochet, weaving, macramé and knitting can be found online at www.lankava.fi/en
New patterns to celebrate the anniversary
To mark the anniversary Lankava has launched the new Molla Mills for Lankava pattern collection. Molla Mills' new patterns embrace the tradition and the roots of our home region and the Finnish way of life.
Expanding Lankava Eco-Cotton Yarn family
Originating from our passion for yarn and strive towards sustainability, we have chosen produce Eco-Cotton Yarns of upcycled cotton waste, a leftover material from textile factories. The collection currently consists of 10 different yarns, which are especially suitable for macramé, modern crochet, weaving and chunky knits. Solid-quality, wide colour palettes and eco-friendly aspects are in the core of these premium yarns.